Image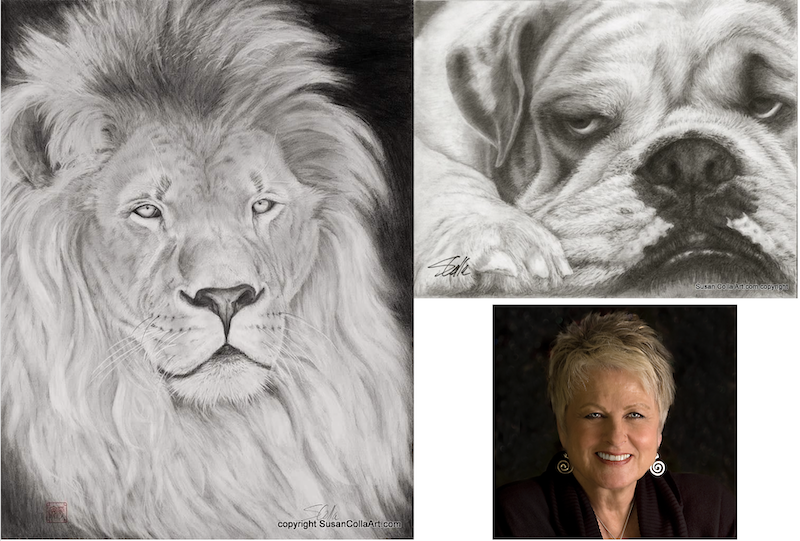 (This post is part of our My Favorite Exhibit series, in which artists and art professionals discuss the most meaningful art shows they've been involved in — see more here)
Debbie Fox, proprietor, Fox Fine Jewelry, Ventura, Calif. which has hosted regular exhibitions by local artists for over 20 years.
The art gallery at Fox Fine Jewelry only shows local artists. In our search for talented, undiscovered artists, we often find them painting in garages, dens, or a corner of their bedroom, and we're delighted to host their first show.
Susan Colla was one such "undiscovered" artist. Like many artists, she immersed herself in art in her later years, when her pace of life allowed it. We coached her through her show preparation. Then, a few days before the opening, she called saying she was having terrible headaches and was being admitted to the hospital. But she added, "No matter what, I will be there for my first opening at Fox Fine Jewelry." 
However, it was not to be. Susan's condition deteriorated and required emergency surgery. It was too late to cancel the opening, which was a quiet, surreal affair.
But Susan's a fighter and she pulled through. Her health improved and she left the hospital. With the end of Susan's show approaching, along with a milestone birthday for her, we decided to hold a closing reception.
Ventura is a close-knit community, and it seemed that everyone came out to celebrate. A band volunteered to play, and people sang and danced. When candles on a huge cake were lit, everyone stopped and sang "Happy Birthday" to Susan. It was a joyous occasion and an art opening and birthday celebration that will be remembered forever.