Image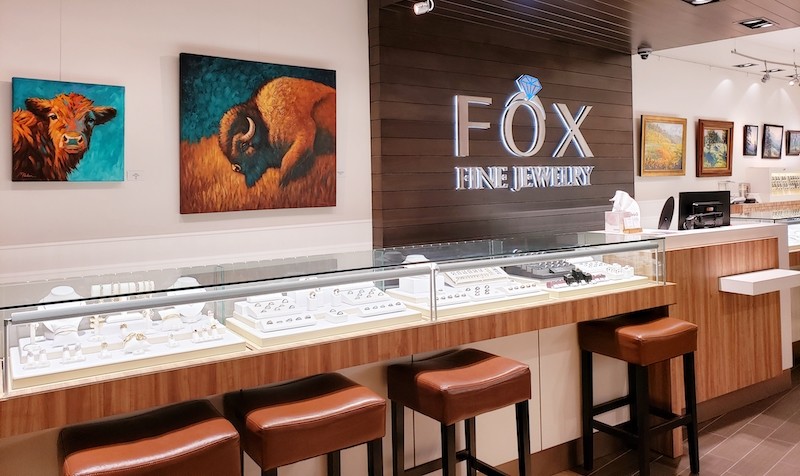 Bringing in foot traffic is important for most retail businesses; Fox Fine Jewelry in Ventura, CA, has successfully done so over the last 20 years by hosting shows of work by artists from the surrounding community.
"We've found that the key is to have local artists and host opening receptions," says store owner Debbie Fox. The local connection, she notes, means that "friends, family, and collectors of the artists attend and are exposed to your business. We typically have 75 – 150 people at our openings and have made countless jewelry sales as a direct result."
As a bonus, when the events are listed on local websites, it also pays dividends in the online world by generating "back links" to the store's site, which is beneficial to search engine rankings.
Finding qualified artists is easier than you might think, according to Fox. She suggests contacting local art associations, visiting art openings, and inquiring on social media. "Soon your schedule will be full of artists eager to show," she says.
You'll also need to make sure that you have enough appropriate wall space to accommodate a reasonable number of works. And Fox points out that an art hanging system is an investment that will pay back quickly.
"When Fox Fine Jewelry began showing art, we didn't have a hanging system, and we really struggled with the hanging," she says. "Our shows often have 30 pieces of art, so we needed a way to quickly try different layouts and avoid having to constantly patch the walls. An adjustable system like the ones from Gallery System works perfectly."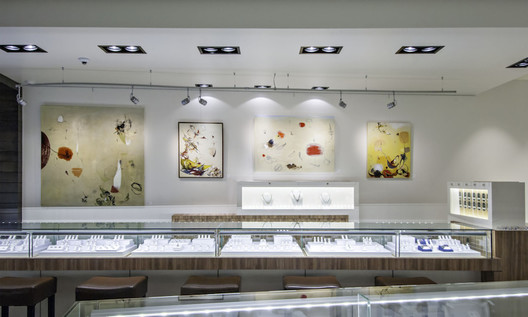 To ensure that things go smoothly, Fox advises would-be exhibition hosts to create a simple contract that lays out the responsibilities of both parties.
One central point is commission on works that are sold through the show. While a typical split gives 40 percent to the gallery, Fox suggests considering a lower percentage as you are starting out. Even today, Fox Fine Jewelry only takes 20%, because "taking a low percentage makes our gallery more desirable for artists, so we get to be more selective," explains Fox. "Additionally, our goal is to make money from selling jewelry, not art, so this is a way we can support our local community."
The contract should also lay out who will handle or pay for things like:
• Publicity activities, which can include postcards, email blasts, and outreach to print and online media sources;
• Hanging of the show, including production of cards that list the title of the work, artist and price
• The Opening Reception (including food, drinks and optional musical performers)
Also important is a timeline and schedule of key dates for the artist, including milestones like provision of images to be used in promotion activities, drop-off of the works to be shown, show opening and closing dates, date and time of the reception, and pick-up of the works at the end of the run.
Another point to consider, says Fox, is proper lighting of the art – a critical element for visual materials (see photo above). "Proper lighting makes the art come alive, sells paintings, and attracts artists to show at your venue," notes Fox, who recommends consulting with a lighting expert, if possible. "Our lighting expert mapped out the correct distance and angle of the light beam for our track. The track allows the light fixtures to be adjusted for each new show." (The Original Gallery System hanging system offers flexible integrated lighting.)
Fox says that, after years of hosting art shows, her store team is able to do most of the heavy lifting and make it so that "the artist only needs to promote the show to their contacts! We do everything else – that ensures a consistent experience, and helps artists focus on their work and not the logistics of putting on a show."
Fox's store is one of several jewelry retailers nationwide whose art programs were featured in a recent Instore magazine article, and the store's exhibitions were one element in Instore's selection of Fox Fine Jewelry as "America's Coolest Jeweler."
"Our program of shows with local artists has been a great way to boost our community involvement, and our bottom line," concludes Fox. "Plus, we get a rotating display of beautiful, original art that we and our customers enjoy!"