Installing Lighting Option: Original Gallery System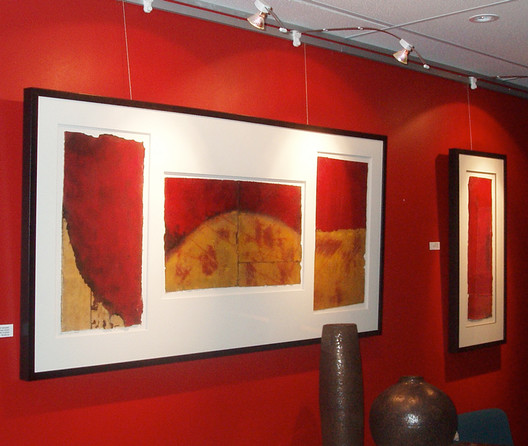 The Lighting System is integrated into the Original Gallery System tracks. The flat power cable lies invisibly in the recessed horizontal surface on top of the track (see image below) and carries 12-volt current to the light wands.
The light wands lock onto the track at any point and draw power through contact probes on their base, supplying the LED bulb. Note: bulbs drawing over 20 watts should NOT be installed in Gallery System Lighting equipment.
The 12-volt Lighting System is safe and reliable; basic installations are a handyperson-type job, or an electrician can be engaged for more complex setups or if any work on 120-volt AC wiring is needed.
Installation Instructions for Custom Lighting Packages
Installation Instructions for Power Pack Lighting Kits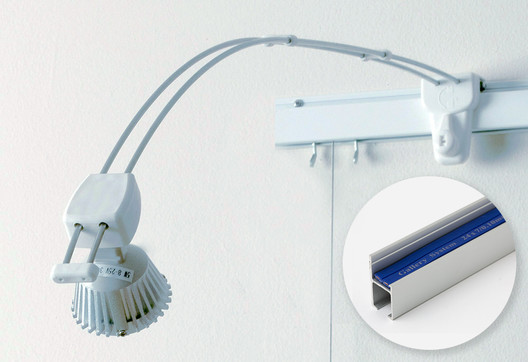 Light wand and cable positioned within track