Installing Lighting Option: Original Gallery System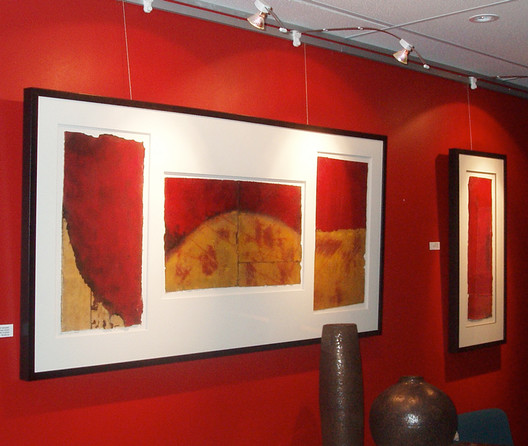 The Lighting System is integrated into the Original Gallery System tracks. The flat power cable lies in the groove on top of the track (see image below) and carries 12-volt current to the light wands.
The light wands lock onto the track at any point and draw power through contact probes on their base, supplying the LED or halogen bulb.
The 12-volt Lighting System is safe and reliable; we recommend using a licensed electrician for installation.
Click for detailed installation instructions
Click for lighting price/data sheet
The main components for the Lighting System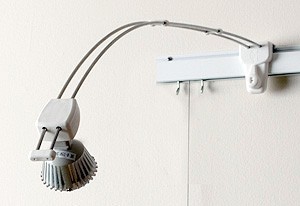 Light Wands
ready to attach at any point along the track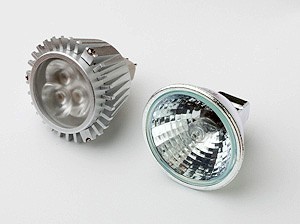 Lamps
Long life, low energy consumption lamps illuminate your art from close enough to bring pictures to life. Low wattage LED lamps (on left) or standard halogen 12-volt MR-16 bulbs.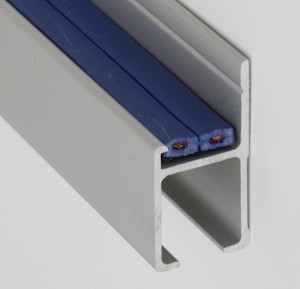 Power Cable
Sturdy flat cable fits easily into a channel on top of the wall-mounted track, where it is held in place with double-sided adhesive tape (included). The cable is hidden from sight and wraps easily around corners. When a light wand is locked into place, contact probes connect to the cable's conductors to deliver safe 12-volt power to the bulb.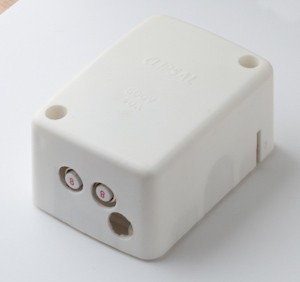 Junction Box
Installs next to the wall-mounted track, connecting the power cable to the 12-volt power supply from the transformer — it also incorporates circuit breakers to prevent electrical overload
Transformer (not shown)
Converts wall voltage (120 volts) to 12 volts