Creative Benefits of Art Hanging Systems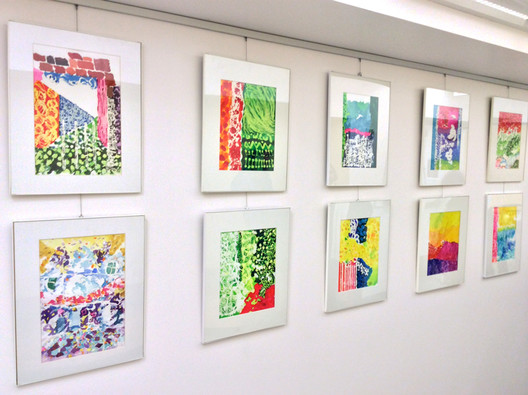 Three surprising reasons why art professionals love Gallery System
1. Create and Refine Displays - Right on the Wall
When an art hanging system is installed at a gallery, school, library, or other exhibition space, the motivation is often increased convenience and a reduction in wall repairs.
But in installation after installation, Gallery System customers are finding aesthetic and creative benefits that can be even more important than the functional ones.
Here are firsthand reports from pleasantly surprised art hanging professionals, whose Gallery System picture hanging systems are helping them create more appealing and effective art displays.
Traditionally, curators and gallery owners have tried out placement and grouping ideas by laying artworks on the floor or leaning them against the wall. But neither gives a true sense of what the display will look like in place.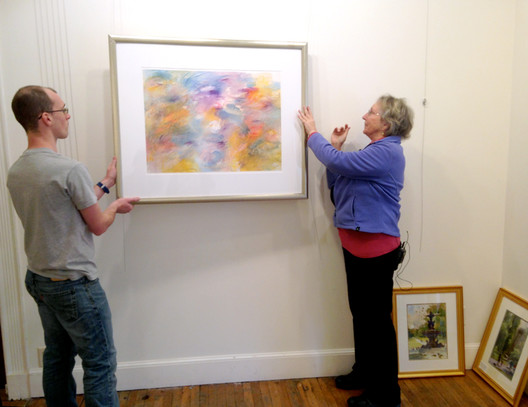 "We've found that our Gallery System makes it so easy to adjust height and position, and play with different combinations of pictures in a short amount of time. It lets us be more creative - we can stagger paintings, or put one above the other with a lot of ease, and make decisions based on how they actually look right on the wall. We weren't able to do that before," says Gary Tucker, gallery director of the Kaji Aso Studio in Boston.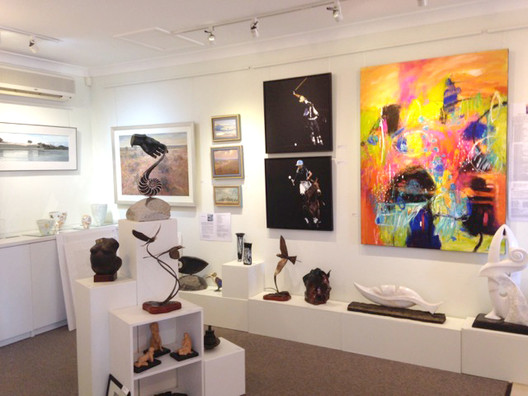 2. Proper Alignment - Instantly
Photographs or paintings on a wall should hang straight, in properly aligned rows and groupings. Achieving this can take hours of trial and error with nail-in hooks and hanging wires of varying length and flexibility. With Gallery System, precise adjustments are instantaneous – just move the hook to the desired height.
"The Gallery System is ideal for keeping the paintings straight and ensuring a professional look," says Jane Caraffi of Art on Cairncross, Maleny, Australia, which has used Gallery System equipment since the mid-1990s. "By using a double hang, with one wire on each side of the painting, we can simply align the hooks and the paintings will always be straight.  This can be used effectively on any size of artwork."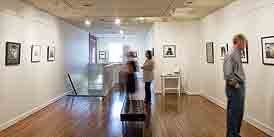 3. Professionalized Exhibitions - Economically
Most galleries and museums don't have big budgets – but still need to offer visitors an inviting, transporting visual experience. Gallery System hanging systems are an efficient, effective way of accomplishing this.
"Our fine art photography gallery installed Gallery System equipment in October 2011, and we've been very pleased," says Kat Kiernan, owner and director of The Kiernan Gallery, Lexington, Va. "We have hung dozens of exhibitions and received many compliments on the clean and simple look."
Adds Robin Glazer, director of New York City's Creative Center at University Settlement, "the Gallery System is wonderful – it totally 'professionalizes' our space, and we've had many positive comments about it."