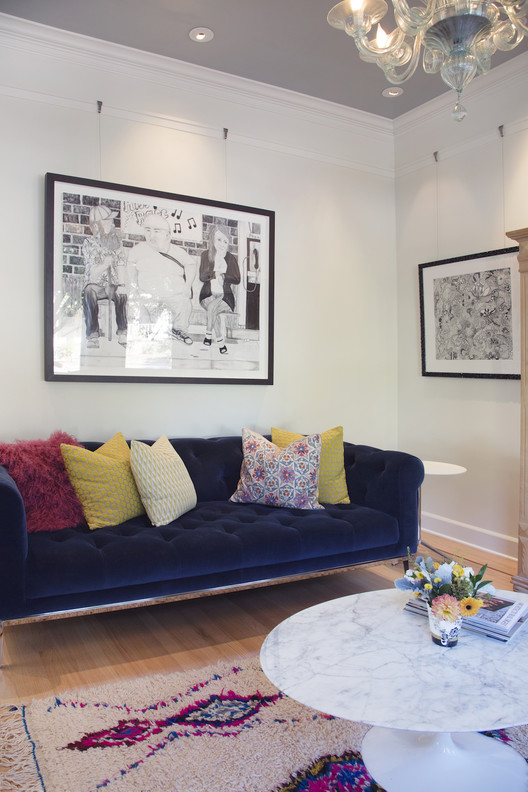 Picture rail moldings, which date to Victorian times, were the original picture hanging system –and we were gratified to see Gallery System's line of adjustable hangers for picture rail moldings featured in a recent article on the excellent home design site, Houzz.
The article features a renovation of an 1892 Queen Anne Victorian cottage in California. One daughter of the home-owning couple is an artist, and they wanted to be able to display and occasionally swap out her works. So they added picture rail moldings (very in keeping with the home's look) and equipped them with our hanger and hook assemblies, which provide instant adjustability – simplifying the hanging process and making it easy to rearrange with new works as desired.
The combination of a traditional picture rail with our modern hardware offers a "best of both worlds" art hanging system. It's fully at home in a traditional interior, but provides all the convenience and flexibility of a modern gallery picture hanging system. Note that if you've already got your own picture rail hooks, our hangers for looped cables are fully compatible and will preserve your existing look.
We're always glad to provide free samples of our picture rail hangers and other products, so feel free to contact us if you'd like a firsthand look.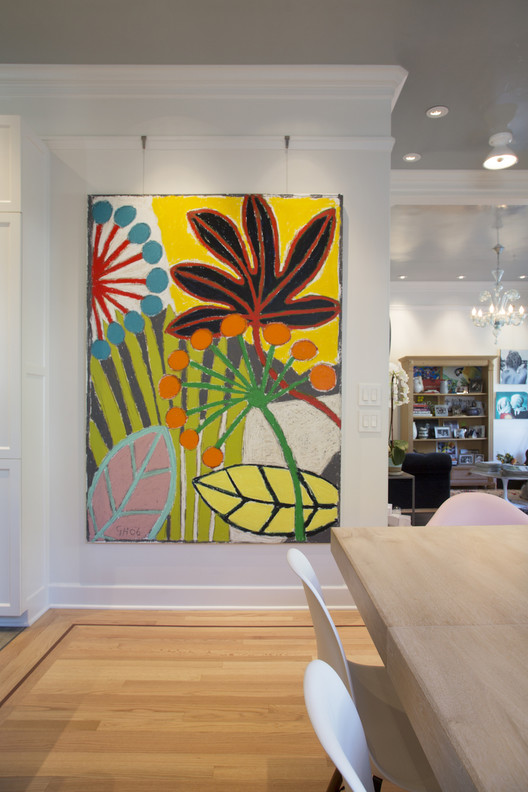 Another view of the home's interior shows how the grey ceilings and white walls create a perfect setting for the big, bold, colorful painting that's hung using Gallery System picture rail hangers.