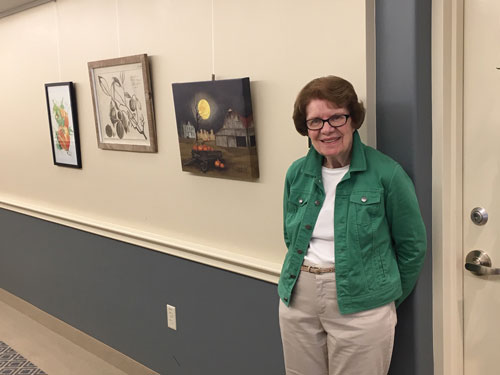 There's nothing better than using good design thinking to improve everyday life, and we're thrilled to see our client, continuing care retirement community Pennswood Village, getting credit for doing that for their residents.
The new Design Issue of Senior Living Executive magazine features an innovative Pennswood program that gives residents the freedom to hang personal artworks in the corridors outside their units.
As writer Debbie Reslock explains, "their displays create unique spaces and appeal to a sense of artistic creation and presentation" – important qualities in a community living environment that could easily be nondescript or overly sterile.
Gallery System Art Displays president Ron Orner noted that the policy "allows residents to make individual visual statements within a cohesive community framework, just as homeowners do in neighborhoods of similar houses."
And we're proud that our GalleryOne art hanging system helps make the process of creating and updating the displays simple and economical, by eliminating holes in walls and allowing easy adjustment for professional results.
Congratulations to our friends at Pennswood, and we wish them and all their residents an artful 2019.