Image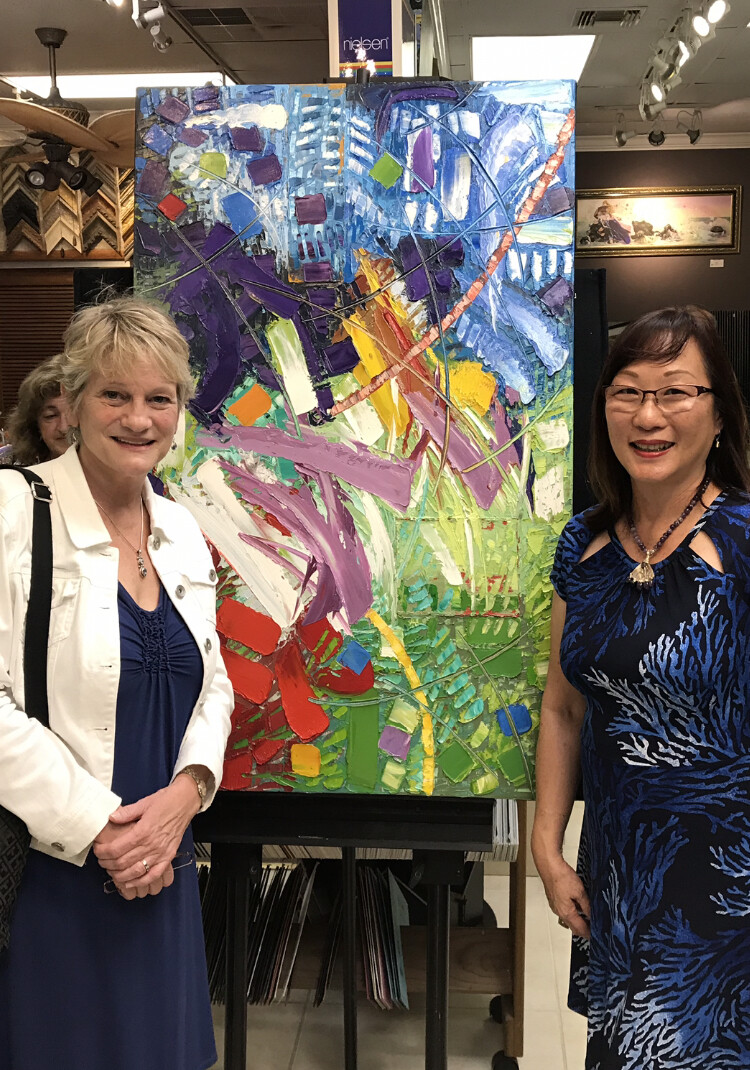 (This post is part of our My Favorite Exhibit series, in which artists and art professionals discuss the most meaningful art shows they've been involved in — see more here)
Carolyn Edlund, proprietor of Artsy Shark, a website with a mission of "inspiring artists to build better businesses"
Although I feature artists and their portfolios virtually on my website at Artsy Shark, I absolutely love attending live events and getting to know artists in person.
One of my very favorites involved Mai Yap, one of our featured artists who later attended a conference I facilitated in Fort Lauderdale. Since we have gotten to know each other, I was very pleased to receive an invitation to attend her solo show at Collectors Gallery and Framery in Venice, Florida.
It was enormous fun to see her bold and colorful abstract paintings in person and experience the positive energy in the gallery during the event. Her artwork was hung in the front of the gallery, with large pieces in the window and entryway. We posed together for this photo with a large canvas displayed on an easel right inside the front door (and from a business perspective, it's worth noting that the painting sold during opening night).