Image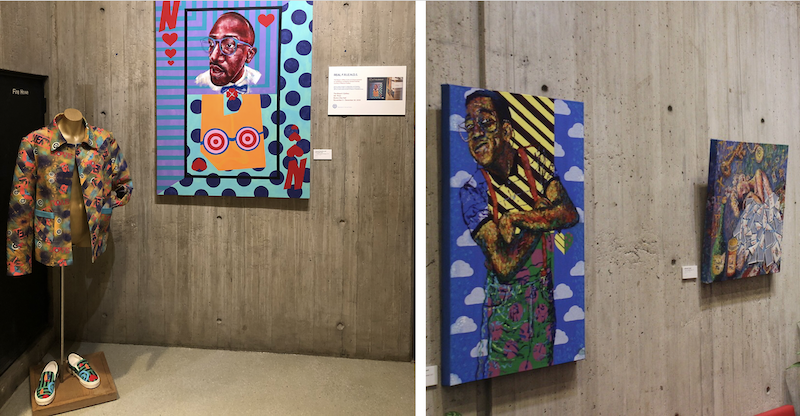 (This post is part of our My Favorite Exhibit series, in which artists and art professionals discuss the most meaningful art shows they've been involved in — see more here)
Jamaal Eversley, a Boston-area abstract artist whose works include paintings, drawings, hand-painted clothing, and events
One of my favorite art displays is the Real F.R.I.E.N.D.S exhibit currently at The Boston Mayor's Office Gallery in Boston's City Hall, which has high cement interior walls. It was one of the first exhibits to use the gallery's newly installed picture hanging system, which features wall tracks and strong long hanging wires with hooks attached. This clean set up allows for the Real F.R.I.E.N.D.S exhibit to pop on those grey dreary industrial walls. That's what I enjoy about this exhibit the most, the fact that this art display captures the positivity and silver lining of this past dreary year by being fun and uplifting but also introspective and touching. 
The picture hanging system allows each painting to sit neatly on those hooks, and made for an easy and clean set up; there will be a quick breakdown of the exhibit when it's over. No patching of the walls needed, and the hooks will most likely be in the perfect position for the next art exhibit to set up. 
View an artist's talk about the Real F.R.I.E.N.D.S exhibition featuring Eversley and friends of Boston's Beacon Gallery.