Image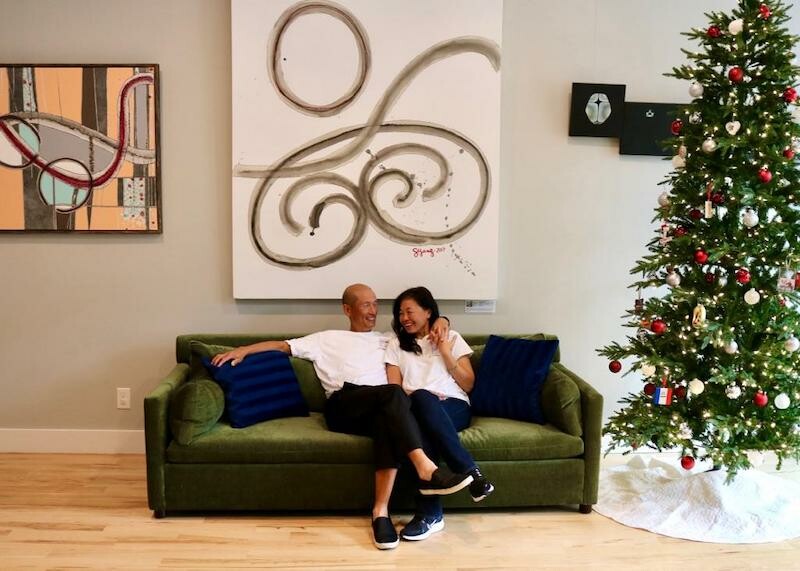 Ho Yang Fine Art in Clinton, NC, is both a labor of love for artist Grace W. Ho and her husband Ken T. Yang, and a symbol of commitment to their community, which they describe as a "small town with big hearts."
In the current holiday season, the downtown storefront glows with lights, greenery, and hand-cut paper decorations, while the interior gallery and studio spaces feature the second show since the facility's opening in April 2022 after almost three years of demolition and renovation that persevered through the Covid pandemic.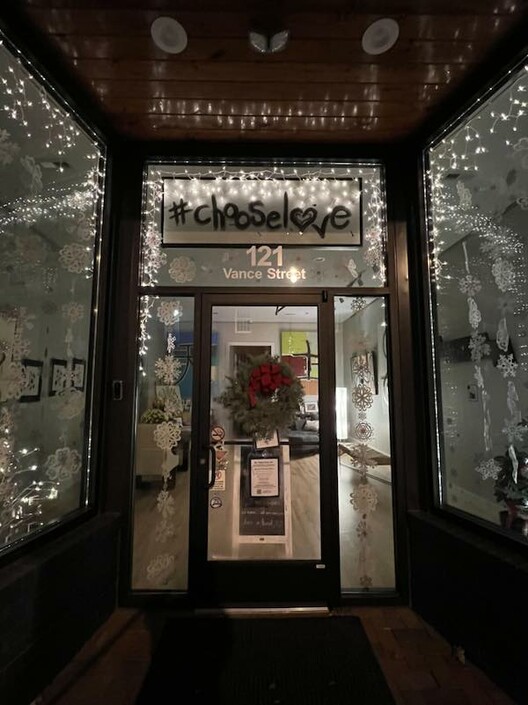 "The main goal was, and continues to be, engaging and connecting with people through art," explains Grace. "This first year, Ken and I set a goal of enjoying the space for making, exhibiting, and selling, mostly in that order."
The couple arrived in Clinton in 1998 after graduating from medical school together in New York and completing family practice residencies in Massachusetts. Over time, their own family grew to include four children, and Grace cultivated her longtime interest in art and teaching, earning a master's degree in Art Education and honing her own skills in painting and mixed-media work in a studio above their garage.
That evolution sparked a dream of having a more extensive art-oriented space. "I considered a bigger city, like Raleigh," recalls Grace, "but kept circling back to being close to family, Ken, and home. The idea of a mixed-use residential and commercial space became the goal."
In 2019, after noticing a "for sale" sign in a space across from the Clinton courthouse, the couple embarked on their project. Since opening, notes Grace, "we've opened it up to public high school art teachers and their students for tours, Q&A sessions, demonstrations of art techniques, and just general engagement with teachers and other emerging artists. Our motto, 'all ages...all are welcome,' stems from our practice as family physicians. And through my work (in art, as it was in medicine), I will continue to focus on healing as practice."
The gallery has hosted two separate shows of Grace's work to date, the first curated by Grace and the second by Ken, and a third is scheduled for early 2023. Each features 10-15 pieces in the main gallery, and an additional 15-20 in the studio area — some for sale, some awaiting shipment to buyers in North Carolina, New York and Florida, and others not for sale. Collaborations with other working artists are envisioned for future exhibitions.
Image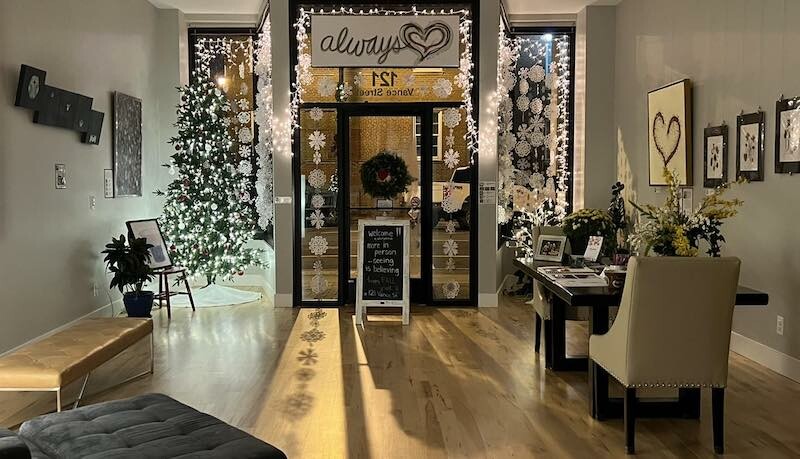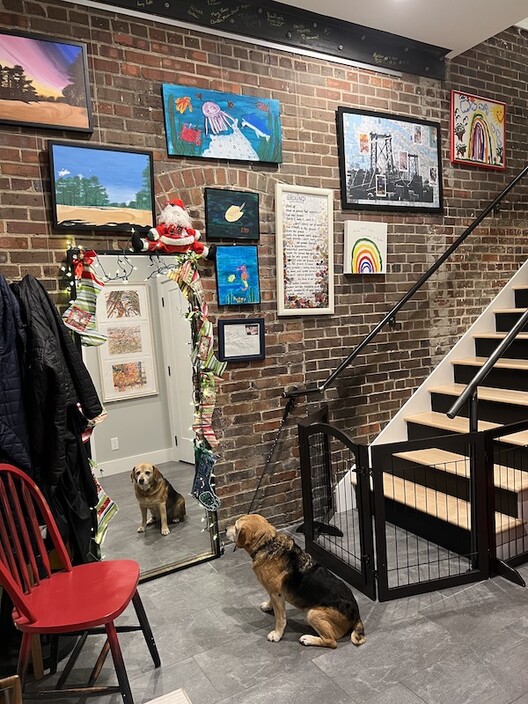 Grace says her vision and planning for shows typically includes developing a "big idea" (seasons, nature, healing, time) and then selecting and arranging individual pieces in ways that make connections, although the big idea can also emerge from looking at pieces in the couple's collection.
"I rely on Ken to keep me grounded and see what non-artsy eyes might prefer to see," adds Grace. "My hope is to be as flexible as possible. That's what I appreciate about Gallery System; it seems to work with me and what I hope to show through my work." The facility is equipped with a GalleryOne steel cable picture hanging system, which has made their space useful for display and proved ideal for holiday decorations.
There's also a small area that features work by the couple's children. "The brick wall with our kids' artworks reminds me of our kitchen refrigerator... lots of magnets holding up lots of art, a bit chaotic (like childhood & raising kids) and relatable to some," says Grace. "And if I take a photo just right, the mirror reflects an additional image (friends, visitors, our dog, Jinx) in our family gallery of art."