Image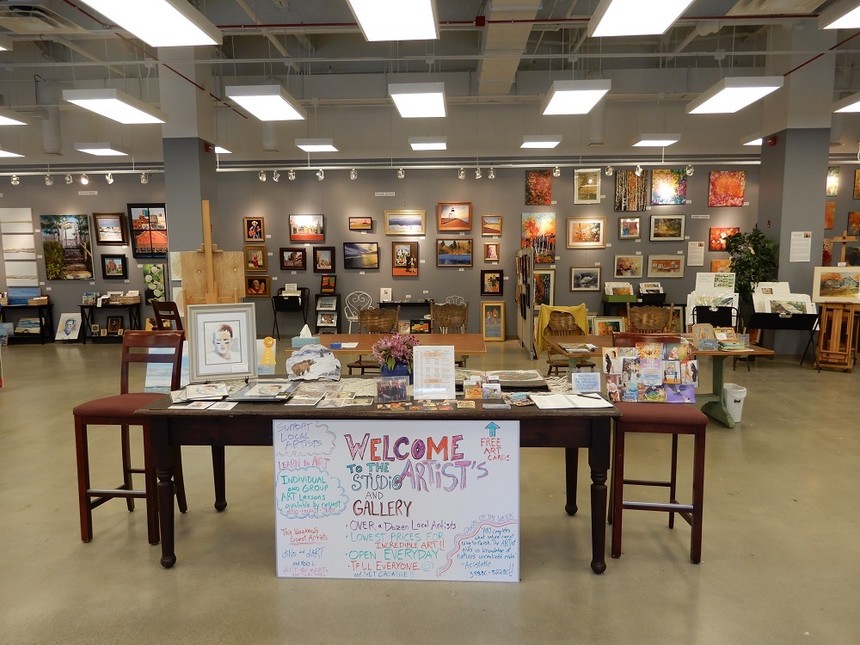 We've talked before about the importance of art galleries offering an engaging, enjoyable experience to visitors, and today we're featuring a Gallery System client that has succeeded in that mission in a somewhat unexpected location: the Artist's Studio & Gallery at Patriot Place in Foxborough, Mass.
Patriot Place is an open-air shopping, dining, and entertainment destination located next to Gillette Stadium, the full-time home of the NFL's six-time Super Bowl Champion New England Patriots. It might not be the first place where one might expect to find a professional art gallery, but that's exactly the point, says Jack Gannon, founder and manager of The Artist's Studio & Gallery at Patriot Place. "Once people discover us for the first time, they often return to browse, shop, or get inspired." 
In fact, the gallery has become a favorite destination for many regular visitors to Patriot Place, which offers everything from groceries and Patriots gear to movies, concerts, dining and hotels. With 3,000 square feet of space, the Artist's Studio and Gallery features at least a dozen artists at any given time. Gannon, who is also a painter and photographer, and President of the Foxboro Art Association, explains, "Our artwork sets a mood, tells a story and begins a conversation."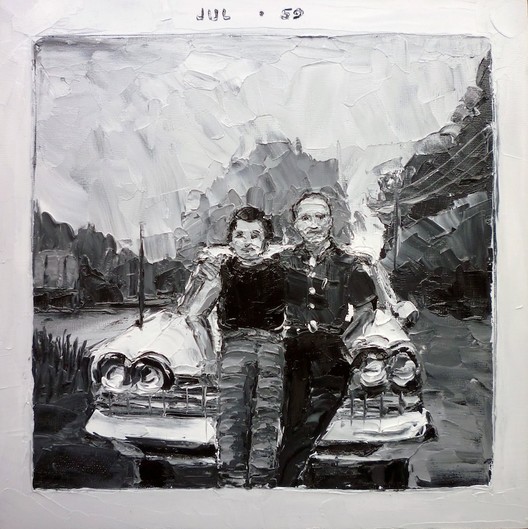 Part of the formula is that the gallery offers a different, museum-quality experience than other Patriot Place retail stores. That's in part because, as Gannon puts it, "profit is not our driving force! We are motivated by the desire to provide an amazing art gallery experience for everyone who walks in our front door, and that is why we hear over and over again, 'I love your art gallery and I will be back!'" 
The works on display cover a wide range of genres to appeal to collectors, people engaged in decorating projects, and browsing art lovers. While there's usually some sports-oriented art, there are ample landscapes, seascapes, portraits, abstract pieces, and a myriad of other works. The gallery has a core group of nine "anchor artists," but has featured over 700 local artists, and an additional 300 students show their work each year as part of the gallery's High School Art Program, now in its tenth year.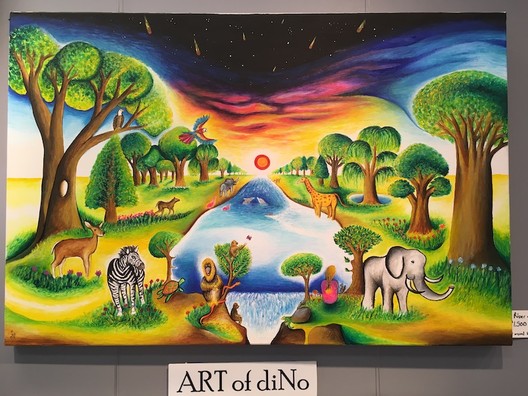 Managing such a large number of artworks can be a challenge, but Gannon has found a Gallery System art hanging system to be a helpful element of his equipment. "We purchased the art hanging system almost ten years ago now and it's been a great investment," he notes. "It's easy to use and we really appreciate its flexibility — we've been able to adapt it from location to location as we have grown."  
Ann Gorbett, one of the gallery's anchor artists notes, "I just recently moved art from one large section of the gallery to another.  It was so easy to slide the wires and to reposition the hooks to the exact positions I needed to maximize the space. The whole process took a lot less time than I originally thought it would."
In the words of anchor artist, diNo, "The Artist's Studio & Gallery at Patriot Place is a Sanctuary of Creativity!  Everyone who walks in has a unique and positive experience whether they are looking to decorate their home, or just want to see some art.  When the right person finds the perfect artwork, or becomes inspired to become an artist themselves, a truly priceless moment occurs. The artwork, the memories, and the positive impact of art can last forever, and bring joy and inspiration to future generations."  
"We look forward to meeting you," says Jack Gannon.  "Let the Artist's Studio & Gallery at Patriot Place be your new favorite destination location.  You will be glad you did."  
 
Editor's Note: Sharp-eyed readers will notice two different spellings of the name of the Massachusetts town in which The Artist's Studio & Gallery at Patriot Place is located. "Foxborough" vs. "Foxboro" is a long-standing point of contention; the former is the official spelling, but as the town's website notes, "some community groups list themselves under the short form of Foxboro." The Foxboro Art Association is one such group, and we have used its preferred spelling here.