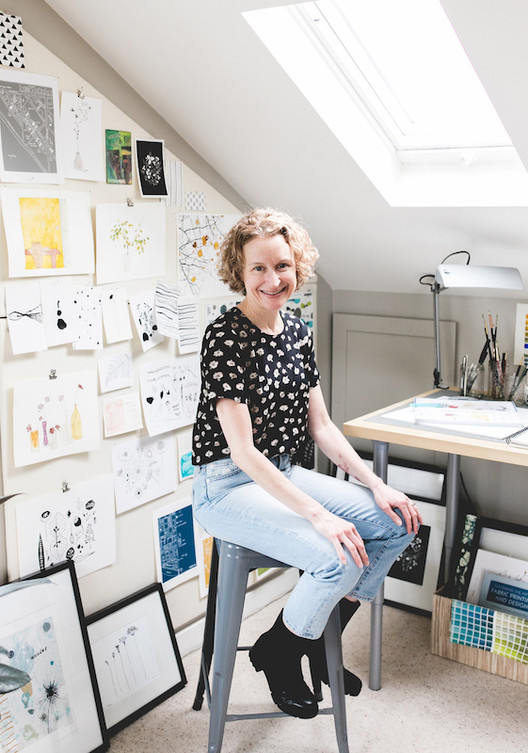 Last year, Gallery System partnered with the excellent interior design blog SF Girl by Bay to give one of their readers a free GalleryOne art hanging system. The random drawing winner was Seattle-based surface designer and illustrator Laurie Baars, a gifted artist with elegant visual sensibility – and we were thrilled to have the chance to ask her a few questions about how she's been using her new system.
How long have you been an artist? And what can you tell us about your work and the inspiration behind it?
I always knew I wanted to be an artist. Some of my earliest memories are of sitting in my room happily drawing for hours on end. Then, for some reason, I lost touch with my creative self during high school and ended up getting a business degree in college.
I started taking drawing classes again after college, but I was already working in a business-oriented career and didn't have a lot of creative confidence.
It wasn't until I went back to school to study textiles that I started really exploring who I was as an artist. About 6 years ago, I took a class in surface design and started creating repeat patterns for textiles. That got me back into drawing again, which eventually led to me doing more illustration and watercolor.
My work is heavily inspired by my textile background and my love of nature. I'm also a minimalist at heart and love modern design, so my art reflects those inspirations as well.
What caught your eye about the SF Girl by Bay Gallery System Art Hanging giveaway?
I loved the clean look of the system and the way that it made it possible to switch out artwork so easily without putting holes in the wall. Plus, I love the SF Girl by Bay blog and was inspired by the gallery wall that Victoria, the SF Girl founder, created in her living room using the system.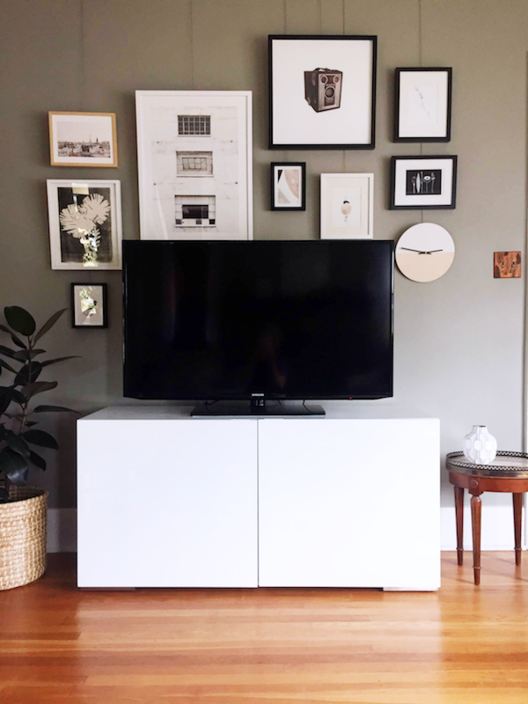 What was it about the art hanging system that you found most intriguing? And how have you used it?
I knew picture hanging systems were used in art galleries but had not heard of them being used in the home. I love how the system opens up so many possibilities for being creative with the art on your walls. I've always hesitated to do a gallery wall because it's a lot of work and commitment, but now I can just play around and switch things up as often as I want.
The wall behind my TV has had the same 3 pictures for 12 years, so that was the first place I wanted to fix up. I also have several other walls in my home that are mostly smaller areas that I want to install tracks on as well.
What role does art play in your home?
A big role! I have a small 1926 Craftsman bungalow with limited wall space, but I've somehow managed to put art everywhere! I love acquiring new pieces at local art shows and when I travel. I also enjoy mixing in pieces of my own art.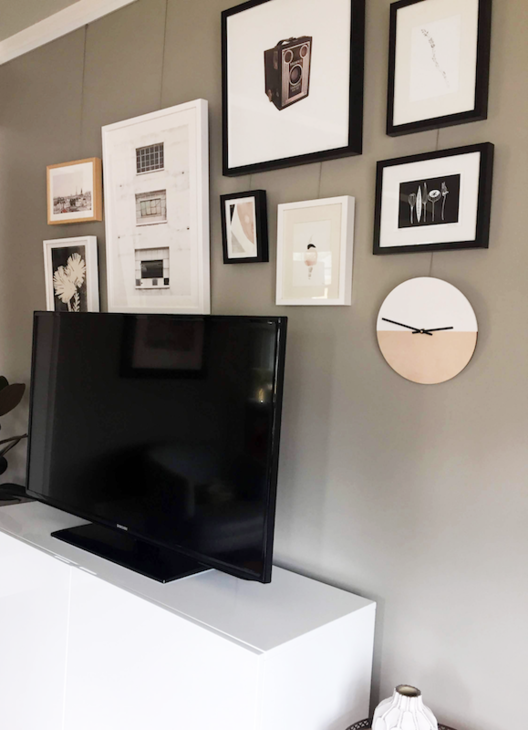 As an artist and designer you must put a great deal of thought into displaying your work in a cohesive way. Has the hanging system changed your approach in any way?
It's really freeing! It's made it so much easier to put pieces up and live with them for a little while to see if things are working. Then if they aren't, I can easily swap out pieces, move things around, and play with it until I get it just right.
Is there anything else you would like to tell us about your experience with the Gallery System Art Display?
I really love my Gallery System display. It was easy to install, it's easy to switch pieces in and out, and you can't really even tell that it's there. I highly recommend it!
We couldn't be happier about having our art hanging system in use by Ms. Baars, and we wish her many happy displays!
If you're using Gallery System in your home, gallery, business or studio and would like us to consider writing about your experience, please let us know – just send an email to social@gallerysystem.com.