Image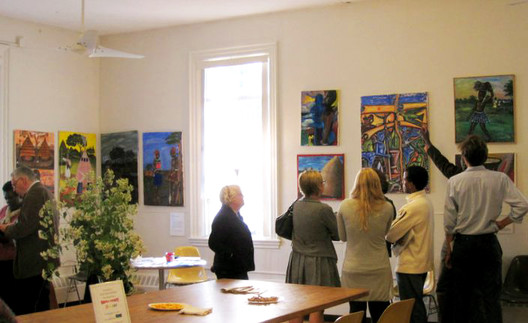 Gallery System Art Displays Honors Three Community Arts Organizations With 2016 Gallery System ArtsUp Award
Cambridge (Mass.) Community Center Receives Grand Prize;
Portland, Ore., Gallery and Grand Junction, Colo., Commission are Runners-Up
WELLESLEY, Mass. - 19 September 2016 -- Gallery System Art Displays today announced the winners of the 2016 Gallery System ArtsUp Awards, which recognize and reward outstanding community-oriented arts programs in the United States with awards of gallery quality art hanging systems.
Taking the grand prize of $1000 worth of Gallery System picture hanging equipment is the Cambridge Community Center, Cambridge, Mass., an 87-year-old non-profit that provides a range of services to youth, individuals and families, including the Riverside Gallery – a venue for local and regional artists as well as participants in the Center's arts education programs.
Runner-up honors and $500 worth of picture hanging system hardware go to two organizations: the Village Gallery of Arts, a collaborative organization of artists in Portland, Ore., that has offered education and exhibition programs since 1963, and the Commission on Arts and Culture in Grand Junction, Colo., which seeks to nurture the city's arts community and operates several exhibition spaces that are open to local artists.
"Each of this year's honorees pursues a unique and effective approach to encouraging the arts in their community, and we're delighted to able to support their efforts," commented Ron Orner, president of Gallery System Art Displays, which has sponsored the ArtsUp Awards program since 2013. "All of this year's nominated organizations are doing great work, but these three stood out for their dedication to providing access to the power of creative expression – both for artists and community members."
Orner noted the Cambridge Community Center's commitment to supporting both the economic vitality and the cultural diversity of its city, in part through its Riverside Gallery. "We were also impressed by the Village Gallery of Arts' mentoring program, in which members work closely with non-members, including children, to build their knowledge of techniques, materials and design principles. And it's inspiring to see how the City of Grand Junction has brought businesses, schools, government, and other parts of their community together to create a supportive arts and culture environment."
The winning programs, which were chosen from nominations submitted via the Gallery System website, will select equipment of their choice from Gallery System's lineup of gallery-quality systems for art display, including the Original Gallery System, which offers optional integrated lighting, and the sleek GalleryOne.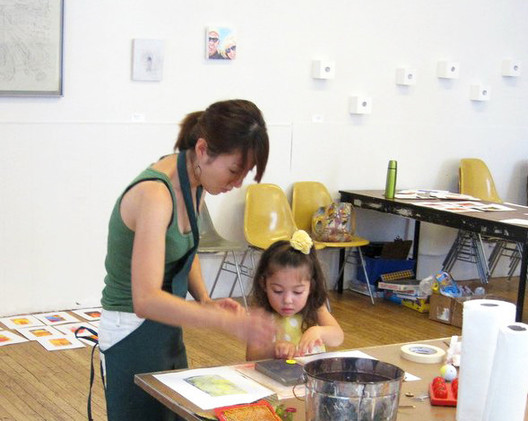 Grand Prize ($1000 in hanging equipment)
"This is wonderful news for us; the art hanging equipment will be a drastic improvement over our current setup, which relies on nails, tacks and tape," said Darrin Korte, executive director of the Cambridge Community Center. "We hang a new curated show and host a reception every two months, and a hanging system will make that process much easier for everyone involved, while providing a more professional feel for the artists and gallery visitors."
Founded by a group of African-American ministers in 1929, the Cambridge Community Center serves youth, individuals and families, providing school enrichment programs, community meals, classes in music, art, parenting skills and other topics, a speaker series, and a farmer's market, among other offerings. "Installing the equipment will be a sign of our commitment to bringing art into the community we serve, and we expect it to help us attract new artists," noted Korte.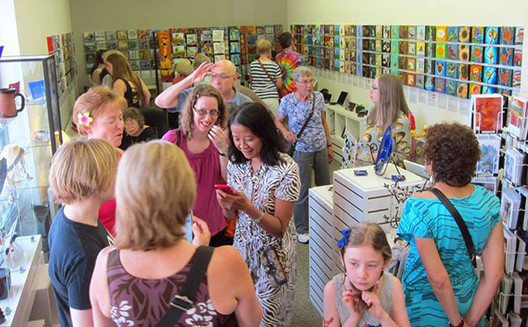 Runner-Up ($500 in hanging equipment)
The Village Gallery of Arts anticipates that its new picture hanging system will save significant time for its all-volunteer staff, which hangs monthly shows in its 500-square-foot gallery space in the Cedar Mill neighborhood of Portland. "We currently hang on nails in the wall, which requires frequent patching and painting, and this will allow us to spend our time on much more meaningful contributions than wall maintenance," says Laura Leiman, the Gallery's inside show chair. "The hanging equipment will give featured artists in our monthly shows a system that will rival the display capabilities of the best commercial galleries."
With members ranging from professional to emerging artists, the Village Gallery has a three-fold mission of serving as a teaching facility for adults and children, providing a setting for members to show and sell their works, and offering the Portland community a source of unique, affordable arts and crafts.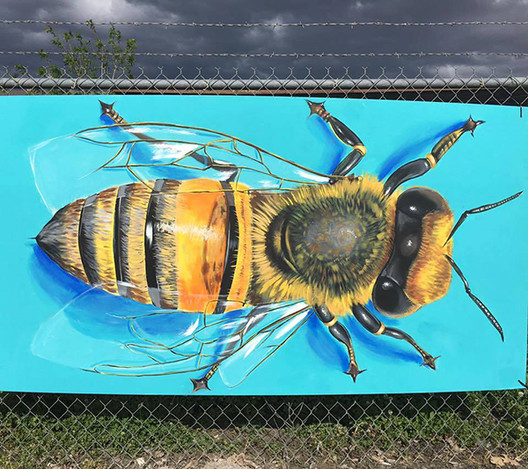 Runner-Up ($500 in hanging equipment)
The Grand Junction Commission on Arts and Culture will utilize its $500 award to add art display capabilities to the city's historic and recently renovated Avalon Theatre, which dates to 1923 and serves as a venue for music, theatre, movies, dance and other events. The City-sponsored Commission already operates three art exhibition spaces that feature about 200 artists annually as part of its mission to cultivate connections between Grand Junction's artists, arts organizations, businesses, government and educational institutions.
"Currently the inside walls of the theater are bare; we plan to match the vibrancy of the building's exterior and the performances by adding rotating art exhibits, as well as displays of historical artifacts from the theater," explained Commission chair Darcy Johnson. "We're so appreciative of the award; the hanging system gives us limitless options, and will help us share the fruits of local artists' work with our community and the surrounding regions."