Image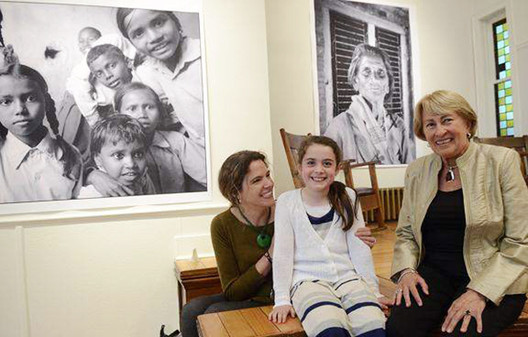 Announcing the 2014 Gallery System ArtsUp Award Winners
Spring Street Gallery, Saratoga Springs, NY, is grand-prize winner; City of Santa Rosa, CA, runner-up
WELLESLEY, Mass. – 22 June 2014 -- Gallery System Art Displays today announced the winners of the company's 2014 Gallery System ArtsUp Awards, which recognize and reward outstanding community-oriented arts programs in the United States.
The grand prize of $1000 worth of Gallery System art hanging equipment went to the Spring Street Gallery in Saratoga Springs, NY; the Arts Program of the City of Santa Rosa, CA., was chosen as runner-up, receiving $500 worth of equipment. Honorable mention awards of $250 in equipment went to We Care Arts of Kettering, OH., and Benjamin Franklin High School at Masonville Cove, Baltimore.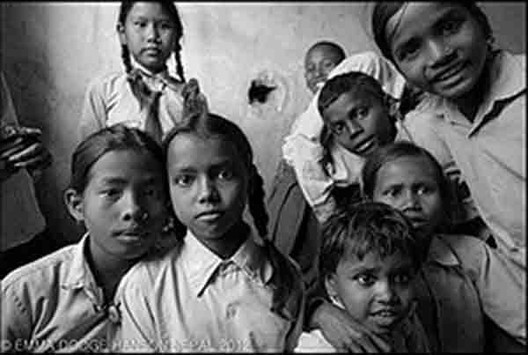 Grand Prize ($1000 in hanging equipment)
"Once again this year, we had an impressive field of nominees for the ArtsUp Award," said Gallery System Art Displays president Ron Orner. "The Spring Street Gallery stood out because in addition to displaying work from their area's artistic community, they're tying their exhibitions to broader causes, like well-drilling in Nepal and Africa, preservation of local farms, and even helping build a skateboard park. They've raised thousands of dollars for these efforts while also showcasing some great artwork, and we wanted to acknowledge that level of creative thinking, effectiveness, and motivation to go beyond basic expectations."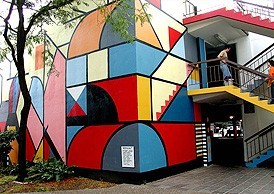 Runner-Up ($500 in hanging equipment)
Likewise, the City of Santa Rosa, Calif., is setting a high standard for civic support of the arts by providing a wide range of programs, including the operation of four separate exhibition spaces. "Many municipalities have recognized the value of encouraging their creative communities, but Santa Rosa has done an especially fine job," said Orner. "The city Recreation and Parks Department operates galleries, has an active Public Art program, and has created a downtown Arts District with thriving galleries and museums. It's exactly the sort of engagement we wanted to honor." Among the City's outreach programs is Artstart, a mentoring art education program for all Sonoma County youth.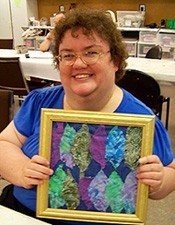 Honorable mentions ($250 in equipment each)
Both honorable mention winners were recognized for their outstanding work in encouraging creative expression. We Care Arts provides art programs to residents of the Dayton, Ohio, region with physical, mental and developmental disabilities, including those managing severe mental illness or recovering from brain injuries; over 1800 clients took part in programs last year.
At Baltimore's Benjamin Franklin High School at Masonville Cove, art teacher Jessica Chambers is working to revitalize a program that gives students creative skills, while also engaging them with community projects where they can actively advocate for better quality of life in their neighborhood.
The winning programs will select equipment of their choice from Gallery System's lineup of gallery-quality systems for art display, including the Original Gallery System and the sleek GalleryOne. All nominated programs are eligible to receive valuable publicity by being profiled on Gallery System's social media channels, including Facebook and Twitter.
Reaction from the prize-winners was enthusiastic.
"We're absolutely thrilled to be getting the new hanging equipment – we have a second location in a school next to our main gallery, and we just spent several hours patching holes in the walls from previous shows," said Maureen Sager, Spring Street Gallery director. "Having a hanging system there will eliminate that task, and make the space work better and look better."
Tara Thompson, arts coordinator for the Santa Rosa Recreation and Parks Department, commented, "it's wonderful, it will help so much. Our galleries are very popular; we get requests for shows almost two years in advance, and this equipment will make the hanging process and exhibit changeovers much easier."
"We are very pleased to be able to work with Gallery System equipment," says We Care Arts gallery manager Alicia Rubin. "Our artwork is constantly being moved around and the system's adjustability and ease of use will save us a great deal of time. We sometimes hang heavy pieces of mosaic, and having a system beats putting holes in the walls! It's also clean and sleek-looking, and will give our gallery a very elegant touch."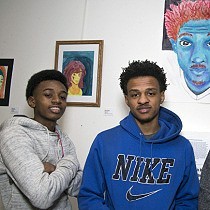 "This award will really help us showcase our art around the school," said Chambers of Benjamin Franklin High School. "We're working with partners in the area, which is kind of starved for the arts, to create art gallery nights, student-led talks on the role the arts play in therapy, and festivals based on mindfulness. It's all part of our effort to bring parents and community members into our school and neighboring feeder schools, and re-engage them with a community that has been cut off by industry and ignored by city stakeholders. This award is a very nice boost and will help us to hold our first in-house gallery night, allowing us to reach more families. This gives me great hope for our future."