Image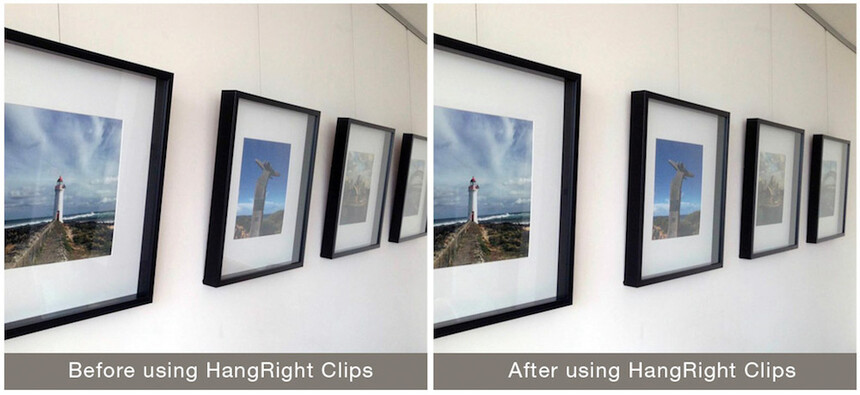 As we've noted elsewhere, it's important that artworks hang at the proper vertical angle, without excessive forward lean. In most cases issues of this type can be resolved by adjusting the picture's hanging wire or using two hanging hooks rather than one, but we're now able to offer an alternative that can offer a quick, simple fix: HangRight clips.
These inexpensive clips attach to the back of your picture's frame with a single screw. They hold the picture hanging system's Steel Cable, Clearline, or Clear Tape snugly against the rear side of the artwork and keep it flat against the wall.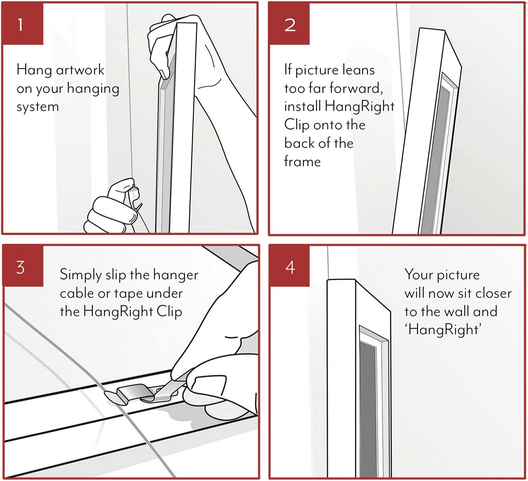 It's fast and convenient, especially on works with wood frames; attachment to other types of frame may require some additions or modifications. 
HangRight clips are sold in packs of 10, and include mounting screws and full instructions. Order below, or on any of our hanging system order pages.
Order HangRight Clips Now
Package of 10, including mounting screws and instructions.