Image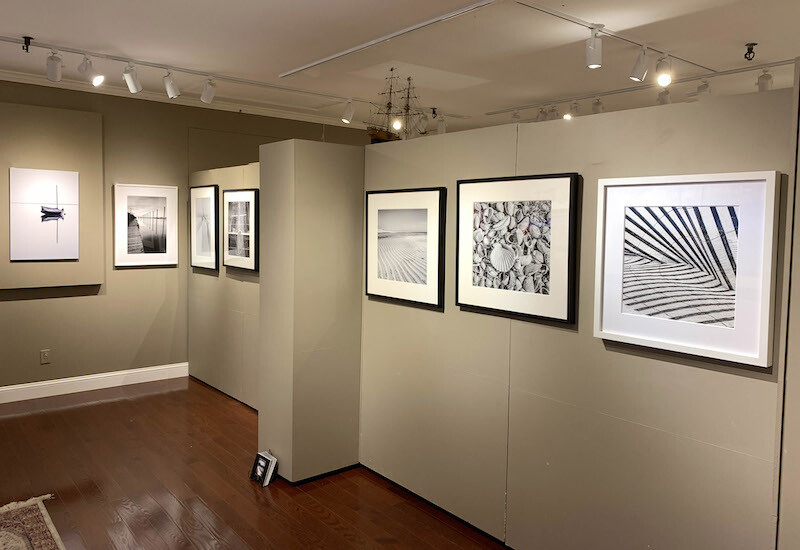 (This post is part of our My Favorite Exhibit series, in which artists and art professionals discuss the most meaningful art shows they've been involved in — see more here)
Bobby Baker, photographer and proprietor of the Bobby Baker Gallery and Bobby Baker Fine Art, Cataumet, Mass. 
In early 2020 I was invited to show a selection of my photographic art at the Cape Cod Maritime Museum in Hyannis. As I would with any invitation to show my work, I paid a visit to the museum, met the curator, and got a feel for the exhibit before committing.
Well, I was blown away on my visit. The curator, Don Stucke, possesses a wealth of knowledge of the Cape's maritime history and the museum was fascinating with descriptive historical displays, and even a boat building shop – I loved it!
My art is created using the Cape's coastal elements; the museum and my black & white artwork were a perfect pairing. The exhibit was to run from Winter to Summer 2020, but come Spring, Covid-19 dictated that the museum had to close. As restrictions started to lift, the museum began an abbreviated schedule for the public, and the exhibit continues to this day for visitors to enjoy.
(The Bobby Baker Gallery will open for its 5th season on Cape Cod this spring, featuring professionally displayed art in a charming and well-preserved 1800's Cape barn.)