Image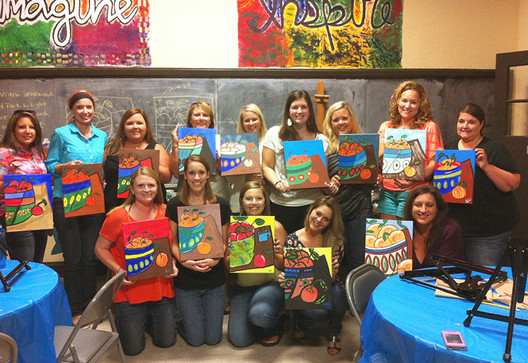 Gallery System Art Displays Announces the 2015 ArtsUp Awards
Congratulations to Grand Prize Winner Greenville Arts Council of Greenville, MS and to Runner Up Hirsch Wellness Network
WELLESLEY, Mass. – 13 August 2015 -- Gallery System Art Displays today announced the winners of the company's 2015 Gallery System ArtsUp Awards, which recognize and reward outstanding community-oriented arts programs in the United States.
"Every year, we're more impressed by the creativity, energy, and community spirit shown by organizations nominated for the ArtsUp Award, and each of this year's recipients exemplify those qualities in unique ways that reflect close connections with the people they serve," said Ron Orner, president of Gallery System Art Displays.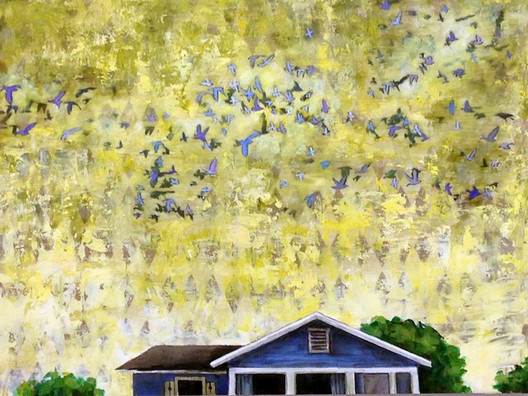 Grand Prize ($1000 in hanging equipment)
The grand prize of $1000 worth of Gallery System art hanging equipment will go to the Greenville Arts Council of Greenville, Miss., which provides outstanding arts-related services to the Mississippi Delta region. It will install its hanging system at the Roger D. Malkin Gallery in the E.E. Bass Cultural Arts Center, Greenville's first fine-arts gallery.
"We feel very fortunate to receive this award -- the equipment will dramatically improve the look of our gallery, enable us to contract with artists of greater stature, and help us boost our attendance, sponsorship, and hopefully sales as well," said Mary Catherine Davis, executive director of the Greenville Arts Council.
The Council's Malkin Gallery, which typically hosts half a dozen six-week exhibitions each year, is located in a century-old school building, and offers appealing exhibition spaces with 14-foot ceilings and grand 8-foot windows, noted Davis. Hanging art on its plaster and concrete walls is a challenging proposition, making a hanging system an ideal option, she added, but "we're very limited by our existing metal-rod hanging system, which is old, worn, and has missing and broken pieces. It's actually become a disincentive for artists to exhibit with us, and we're looking forward to installing this more discreet and reliable system, and being able to display a greater variety of works."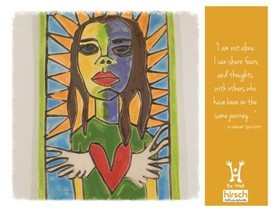 Runner-Up ($500 in hanging equipment)
Runner-up honors and $500 worth of art hanging system hardware go to the Hirsch Wellness Network of greater Greensboro, NC, developer of an innovative arts-in-healthcare program for cancer patients and caregivers.
Hirsch Wellness Network - Cancer Survivor Gallery, Greater Greensboro, N.C., in collaboration with local artists, provides wonderfully broad support services for cancer survivors and patients in treatment as well as caregivers. As one survivor commented, "I am not alone. I can share fears and thoughts with others who have been on the same journey."
Louise Grape, founder of the Hirsch Wellness Network, said her group will install its ArtsUp Award equipment in its classroom and adjacent display space at a church in downtown Greenboro, where concrete walls make hanging a challenge.
"It's a huge opportunity for us, to be able to showcase in a professional way the works that cancer patients and caregivers create in our healing arts programs, and help bring awareness to the emotional needs of those affected by a cancer diagnosis," said Grape, who is herself a cancer survivor.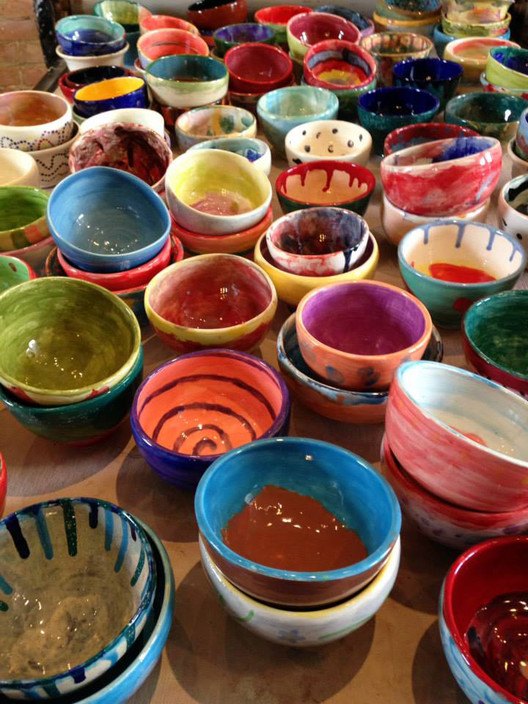 Honorable mentions ($250 in equipment each)
Honorable mention, which includes $250 worth of Original Gallery System or GalleryOne hanging equipment, was given to ArtHaus, which serves its Decorah, Ia., community with exhibitions, classes, and other events, and to the Armed Services YMCA of Fort Campbell, Ky., creator of the Discover Art program for children of junior enlisted soldiers stationed at Fort Campbell.
ArtHaus plans to expand its exhibition capabilities within its untraditional gallery space in downtown Decorah, Ia., a room where hanging opportunities are constrained by vintage wainscoting and large mirrors.
"The hanging system will allow us to utilize areas where we can't pound nails, and also help us to hang exhibitions more quickly - we have a very small staff so efficiency is always welcomed," noted treasurer Carolyn Corbin. ArtHaus hosts a number of exhibitions annually, including two art fairs and the juried Emerging Artists Exhibition for area artists between 18 and 25; the space is also used as a performance venue and classroom for art, writing, and performance classes. "The award is a boost to our mission of bringing our community together through creative expression and positive cultural experiences," added Corbin.
And at Fort Campbell, the Armed Services YMCA (ASYMCA) will use its art hanging system in its Family Center Playroom, to display works by children participating in the weekly Discover Art program. "We currently don't have a way to display work done in the program; it's a great opportunity for the children to see their artwork and show off their creativity to their families and the entire Fort Campbell community. We get foot traffic of about 1000 people monthly, including military leadership, donors and sponsors," noted executive director Karen Grimsley.
The volunteer-operated Discover Art program dates to 2008, and is part of the ASYMCA's ongoing efforts to support the families of junior enlisted soldiers with free or low cost programs focused on youth development, healthy living and social responsibility.
"All of this year's winners have stepped up to offer arts-oriented programs and services that would otherwise be unavailable in their areas. We applaud them, and all the other nominees, for giving adults and children in their communities firsthand exposure to the power of creative expression, both as viewers and artists."
The winning programs, which were chosen from nominations submitted via the Gallery System website, will select equipment of their choice from Gallery System's lineup of gallery-quality systems for art display, including the Original Gallery System, which offers optional integrated lighting, and the sleek GalleryOne. All nominated programs are eligible to be profiled on Gallery System's social media channels, including Facebook and Twitter.