The Original Gallery System Starter Kit — One Click to Our Most Versatile Art Hanging System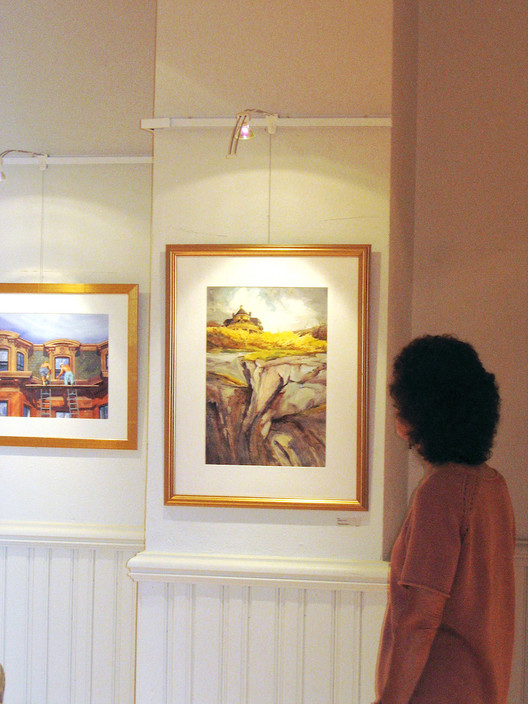 Hang Art Like a Pro for just $265 or
Upgrade and Add Exhibition-Quality Lighting
The Original Gallery System, our heaviest-duty art hanging and lighting system, lets you hang and arrange artworks effortlessly on almost any wall. And our special Starter Kit makes ordering a snap, and a great value too!
The kit includes the same professional-quality components used in galleries and museums worldwide, allowing you to display paintings, photos, and other artworks weighing up to 88 pounds in any position, without nails or tools. It's just $265 including ground shipping in the Continental US. Buy now!
The discount starter kit includes:
3 Original Gallery System Wall Tracks (19.5 feet total length, in white or paintable aluminum finish)
10 Stainless Steel Cable Hangers (6.5 foot cable length) 
10 Deluxe Pushbutton Hooks (tool-free adjustment)
One pair of matching end caps
You'll be able to hang up to 10 paintings, photos, or other works of typical size. Mount the discreet wall track (available in paintable anodized aluminum or pre-finished white), insert the hangers, and you're ready to create precise rows, grids, and groupings, and experiment to find the perfect layout.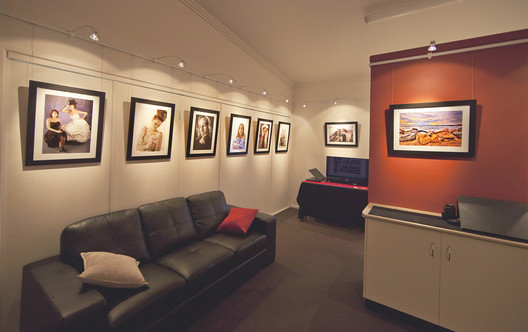 For the full gallery-quality art display experience, add our Power Pack + 4 Light Wand upgrade.
Just $719 for a complete art hanging and lighting setup. 
You get four sleek light wands, equipped with specially selected LED bulbs that provide neutral, color-correct, art-safe light right where you want it, plus a 60-watt power supply and all necessary cabling. And when you add or rearrange your artworks, you can reposition and re-aim the wands in seconds with no tools or fuss.
The Original Gallery System Starter Kit:
Just $265, Including Ground Shipping (To Continental US)
Need help ordering? Call 800-460-8703
19.5 feet of Original Gallery System wall track (three 6.5-foot [2 meter] sections, anodized aluminum or white enamel finish)
10 Original Gallery System hanger assemblies (each with 6.5 feet of stainless steel cable)
10 deluxe pushbutton hooks for instant tool-free adjustment
Two matching end caps
Shipping (to continental US addresses only)
Lifetime limited warranty (details here)
Step Up to The Original Gallery System Starter Kit WITH LIGHTING:
Just $719, Including Ground Shipping (To Continental US)
The Full Starter Kit Described Above, PLUS four sleek Light Wands, each equipped with a specially selected art-safe LED bulb, and a Power Pack with UL-listed 60-watt power supply and all necessary cabling
Important Notes:
Installation is a simple, handyperson job - we provide full instructions, which you can preview here.
Wall tracks cut easily for a custom fit, and the anodized aluminum version can be painted to match your walls.
NOTE: Because installation methods vary by type of wall, mounting screws/bolts are NOT INCLUDED. They are available at any hardware store; detailed guidance on selection is provided in the included Original Gallery System installation guide. 
Important weight limits: 44 pounds maximum per hook. Objects up to 88 pounds can be hung using two hooks and two hangers. Multiple hooks can be used on one hanger cable, with combined hanging weight not to exceed 66 pounds.
All orders are covered by our return policy: we accept returns of unused items in new condition and will gladly refund your purchase price (less any shipping charges and a 10 percent re-stocking fee) within 60 days of purchase.
Please allow five business days for delivery.
Please contact us for shipments to Alaska and Hawaii.